The Castle's Past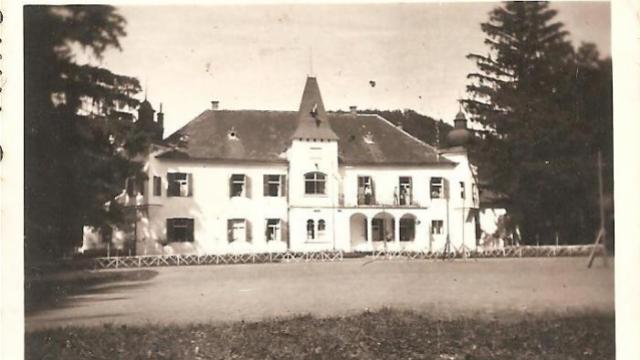 Surrounded by the Zemplén mountains, in the narrow valley of the Tolcsva stream, there are three small settlements: Óhuta, Középhuta and Újhuta, which are only 2-3 kilometers from each other and form the unity, Háromhuta.
The name of the settlement is generally known for its historical value, the glassworks ("huta" in Hungarian) founded by Ferenc Rákóczi II; their products are valuable and prescious treasures of museums, and are still sought after by collectors. Crystal rings, glasses, window-pane glass and later decorative glass were also produced there. The first glassworks started operating in 1698 in today's Óhuta, and the last one operated until 1916.
Duke Ferdinand of Bretzenheim was able to build a smaller hunter-forester's house in the long valley, matching the structure of the settlement, in the order of the houses, which building was the predecessor of today's castle. The 18th century site plan preserved in the National Archives confirms the existence of the ground-floor forest house with stone-framed windows.
After 1855, the area came into the ownership of a Tolcsva landowner, Frigyes Waldbott, who built the predecessor of today's hunting castle in the 1880s. According to family records: "he rebuilt a small forest house based on his own plans."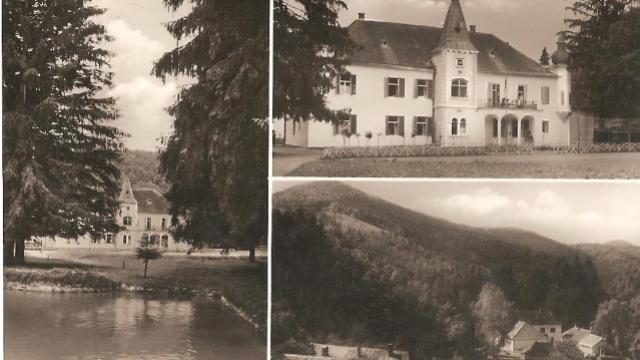 The eastern wing of the two-storey, L-shaped building with a closed balcony protruding at the corners of the southern main facade, with a tower above them, was built parallel to the road. Painted white, with green shutters and red brick tiles, it stood on the edge of the Huta Forests. According to a photo from 1908, the central tower with the sundial was already built, later a single-columned two-arched porch and a chapel was built additionally to the wing in the eastern part. The interior of the castle was characterized by a wide corridor, a colourful mosaic floor with medium pattern, German baroque furniture, and antlers, trophies, candle chandeliers and wall-mounted candleholders on the walls. In the castle garden there was a fish pond, scattered gravel roads and walkways with forest on the right and left.
Even today, the elderly and informants living at the settlement or in the surrounding area are happy to talk about the castle's history, transformations, beautiful and sad days. After the nationalization following World War II, the Újhuta hunting castle was under the management of several owners. Its function was providing recreation for vocational school students, it was a SZOT resort (funded by the trade union), then privatization came and in 2011 it became the property of FémAlk Zrt.
Today's owner has set himself the goal of restoring and preserving the original condition, as well as creating new relaxation functions. The renovation of the hunting castle is an exceptional evocation of the past and construction of the future in the lap of the Zemplén mountains.
Based on Dr. Katalin Dankó' s research
Sárospatak, 26. February 2018